Shout out to Brown's Dylan Molloy and Maryland's Taylor Cummings for winning the 2016 men's & women's Tewaaraton Award at the Tewaaraton Foundation dinner last night in Washington D.C.
Dylan's numbers this year were unreal, in the release celebrating the announcement, Brown listed some of the unworldly statistics Dylan piled up:
Dylan Molloy, the catalyst of the nation's top-ranked offense, led the country with 116 points, 54 assists and 6.44 points per game as Brown returned to the Final Four for the first time since 1994. The junior first team All-American from Setauket, N.Y., registered five or more points in 15 of 18 contests, helping the Bears to a school-record 16 wins and the Ivy League regular- season title. Molloy won his second consecutive Ivy League Player of the Year award and is the sixth player in NCAA history to post at least 50 goals and 50 assists in a single season.


The nation's active leading scorer with 247 points, his 116 points this season rank fourth in NCAA history, trailing only former Tewaaraton winners Lyle Thompson (128 in 2014, 121 in '15) and Miles Thompson (119 in '14). Earlier this week, Molloy earned the USILA Lt. Raymond J. Enners Outstanding Player Award and the Lt. Col. J.I. (Jack) Turnbull Outstanding Attackman Award. He is Brown's first Tewaaraton finalist and winner, and the first winner from the Ivy League since Cornell's Rob Pannell in 2013.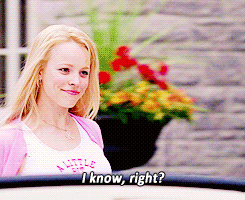 Not to be outdone, Maryland's Taylor Cummings was also a monster this year. We're sort of used to her dominance, as she's been amazing for three years now. Taylor Cummings will go down as one of the best lacrosse players of all time and the only BALLER to ever win the award three times in a row. In the release celebrating her achievement, Maryland noted that:
A senior co-captain in 2016, Cummings led the Terps to the Big Ten regular season and tournament titles and their fourth straight national championship game. She set the Maryland single-season records for draw controls (144) and caused turnovers (52) this season.

One of the most decorated lacrosse players of all time, the Ellicott City, Md., native was also named the 2016 Big Ten Midfielder of the Year and the Big Ten Tournament MVP. Cummings was selected as an IWLCA First Team All-American for the fourth straight season. She has been named the IWLCA National Midfielder of the Year and the Honda Award winner the last two seasons. The midfielder has been an all-conference selection in each of her four seasons at Maryland. In 2016, Cummings also notched 60 goals, 19 assists, 79 points and 62 ground balls as she led the Terps across the field.

Cummings finished her Maryland career ranked in multiple Terrapin record book categories: third in goals (229), ninth in assists (94), second in points (323) and first in draw controls (509).
Obviously congrats to Dylan and Taylor, but shout out to Connor Cannizzaro of Denver, Myles Jones of Duke, Matt Landis of Notre Dame, Ben Reeves of Yale, Nicole Graziano of Florida, Alice Mercer of Maryland, Barbara Sullivan of Notre Dame, and Kayla Treanor of Syracuse. All of the finalists had a year and it was a pleasure watching all of them BALL out this season.
If you missed out on the ceremony or just want to relive some of the moments, I implore you to check out the Testudo Times' @Noah715's Twitter account, as it's filled with great pics/videos of the ceremony.
@BrownLacrosse @SexyTimeLax @testudotimes @MarylandWLax pic.twitter.com/ErWb1rTKyV

— Noah Niederhoffer (@Noah715) June 3, 2016
Also, big shout out to Dylan Molloy for talking to us at Championship Weekend. STAND UP, LONG ISLAND!!!  #MrStealYourGirl