What time is it, Natalie?!
Let's go to the big board and check out today's schedule.
All rankings based off the BOSSES' preseason poll (USILA).
(Bolded hyperlinks will take you to home team game notes for that particular match-up.)
Please let us know if any of the TV/Webstream links are incorrect. Thank you in advance for any tips!
If you are interested in that sort of stuff.
College Crosse Game Of The Day:
Air Force at Navy: Shout out to all the brave men and women serving overseas. I hope they get a window this afternoon to watch this great match-up between two proud squads. Navy is looking to show everyone that last year was just a preview of great things to come. Meanwhile Air Force wants to show everyone that they got some of that same western front pixie dust just like the Pioneers. We might even see some super-duper military drones used this game. I don't leave anything out when it comes to these two. IT'S ALL ON THE TABLE!
College Crosse Upset Special Of The Day:
@RyanMcD29: BU > Providence.


@Eri_Barrister: MICHIGAN!! What's up, MR. DELANY!


@Doc_Lunchbox: (I will update with his official prediction.)
WE NEED YOU!
Send all your best game day pics, vids, vines, raven messages, faxes, beeper messages and singing telegrams, to @SexyTimeLax. We're going to put the best ones we get/find into a post tomorrow to go alongside our Prospectus and game recap posts. It's your chance to shine on our stage!

I can't believe it.  It all starts in less than a few hours. Join us in the Trap House comments section below as we get after it. Great banter and funny GIFs will be on the menu today!
Most importantly ....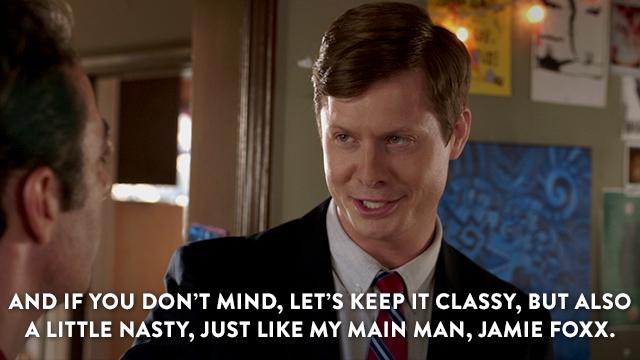 SHOUT OUT, @HOYASUXA!! Let's get it!!